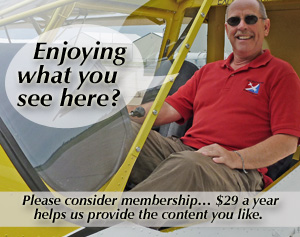 Reporting continues from Aero 2017. Thanks to Roy Beisswenger, Mike Friend, and Marino Boric for reports from the big European show. Dan Johnson will have more articles from Sun 'n Fun 2017 and videos will follow.
As we work on fresh and original content we are also responding to comments or questions sent to us via new systems on BDJ2. If Dan has not already responded to you yet, please bear with us. We are working hard to add features, squash bugs, and to reply to everyone but we cannot get to everything at once.
We sincerely appreciate your visit — or your membership — and we'll respond as quickly and thoroughly as we are able. THANKS!