As ByDanJohnson.com expanded from an archive of hundreds of pilot reports and thousand of photos to a Light-Sport Aircraft news outlet, the number of editorial contributors has grown.
Originally, everything was written by Dan Johnson (hence the website name) but today several others persons contribute.
Dan Johnson… is a longtime aviation writer publishing in several magazines before online news began to augment print publications. More about Dan can be found at his bio. Most (but not all) pilot reports on the website are written by Dan and many news items in SPLOG are his work. Dan also appears in most of the videos appearing on this website.
Following are some of our other contributors…
James Lawrence… is a multi-talented individual who once starred on TV's "Swat" and the major motion picture film, "The Final Countdown." He has directed more than 600 air-to-air photo missions and is a popular photographer whose work has appeared in aviation magazine cover photos, and pilot report photos. James' camera work has often appeared in Outdoor Photographer, a magazine he edited for several years and he has published four nature photography books. For five years, Lawrence was the LSA editor for Plane & Pilot magazine and he formerly edited Ultralight Aircraft magazine.
James is now retired from aviation writing but many of his articles remain on ByDanJohnson.com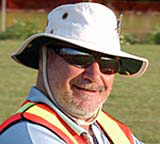 Ultralight News… publishes several websites and operates a highly successful YouTube video channel. The publisher's experience goes back to the beginning of ultralight aircraft. Several websites are maintained, lead by their flagship UltralightNews.com. They produce a weekly videomagazine and write articles in titles such as Light Sport and Ultralight Flying magazine.
Ultralight News is the producer of all the videos appearing on this website and hundreds more found through his websites. Dan Johnson says of his video partner, "While I get to be the 'on-camera talent,' it is their work behind the scenes that makes these videos fun and fast-paced. They literally would not be possible without the man on the other side of the camera."
Randee Laskewitz… is the official list keeper for ByDanJohnson.com including the popular FIRM List of Flight Schools, Rentals, and Maintenance for Light-Sport Aircraft. As the premiere list in Light-Sport aviation the FIRM List is highly sought after and Randee keeps it current, a difficult task as businesses change.
FIRM List had a goal of hitting 300 entries by Sebring 2009 and achieved that level months ahead of schedule thanks to Randee's consistent efforts. She is a pilot and additionally handles numerous office functions essential to maintaining this website.
Dave Unwin… Formerly the editor of England's Today's Pilot magazine, Dave Unwin is currently Pilot magazine's Flight Test editor. He has been flying for 26 years, and has around 4,300 hours in about 250 different types, ranging from antique gliders and vintage biplanes via seaplanes, skiplanes and sailplanes to modern turboprops and jet fighters.
ByDanJohnson.com is proud and pleased to have a talented aviator like Dave join our group. We're sure you'll enjoy and learn from reading his experiences in light aviation. See more on Dave's website.
Roy Beisswenger… At AirVenture 2011 Roy received the Bax Seat Trophy from Flying Magazine, given annually to a journalist who communicates the excitement and romance of grassroots aviation. After 10 years of the Powered Sport Flying Radio Show, several years as the publisher of a magazine with a similar title, and even more experience teaching folks to fly powered parachutes, Roy certainly understands grassroots aviation.
Through the lens of his media enterprise he has an unparalleled view of the genuine recreational aircraft community. Besides his own publishing operation, Beisswenger has written for many other magazines and now joins ByDanJohnson.com as a contributor. See more of his work.